Member SIPC/FINRA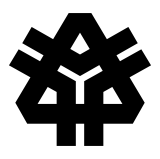 Harger and Company, Inc. is a full-service Broker/Dealer dedicated to helping our clients build wealth and protect their hard-earned assets. Our firm is completely independent, so our loyalty belongs exclusively to our clients -- not to a parent company.
Our independence enables us to establish working relationships with a number of industry-leading fund families and insurance providers whose products we leverage to create customized client portfolios. We recommend only those products and services that can be tailored to suit our clients' unique needs.
For more information about our firm and the services we offer, contact us today.
Log in to your RBC account here
How much do you need to save each year to meet your long-term financial goals?

Compare the potential future value of tax-deferred investments to that of taxable investments.

Use this calculator to estimate how much income and savings you may need in retirement.